Executive Performance Coaching & Wellbeing
Helping you grow a HAPPY workplace with less risk
Law 365's mission is to help Microsoft Partners grow their business with less risk so they can be gamechangers in their field. That's why we've started to offer performance coaching to our clients.

We all know that your greatest asset is your people -- Happy staff will always be the lifeblood of a business. We also know that discontent, poor communication or lack of purpose can bring a team (and a company) to its knees.
If you invest in professional coaching, for yourself and for your team, we know in our bones that you will see a positive impact – Better resilience, higher performance and employee satisfaction, and more success!
We understand what it's like to run a fast-growing agile business and we also know how important it is to have someone to be your vehicle of change and thinking partner.
How could performance coaching help your business?
Louise has worked closely with Kim (Founder & CEO) over the past few years as Law 365 has grown into a thriving business. In this video they discuss how coaching has given Kim the time to think clearly, to step away from the day-to-day busy-ness, and to really get perspective on what her goals are in order to make her business a success.
Are you ready to give coaching a try? See our special offer below.
Law 365 hosted a round-table review with my sales team to explore 'The Art of Negotiation and Effective Communication". The round-table provided the team with a good understanding of key terms in our agreement, their commercial importance to our business and the opportunity to test our negotiation tactics in a safe environment – a great learning experience for the team. The round-table explored how we communicate with our clients with Law 365 performance coach Louise Otton, really focusing on how we engage and build trust with our clients effectively. The discussion was very natural, highly engaging and crucially helped the team develop new ways of working that we look forward to putting in to practice when engaging with prospects.
Matt O'Callaghan, Chief Sales & Marketing Officer, Peppermint Technology
How much time do you invest in your personal success journey?
As Captain of your ship it's your job to spot the obstacles ahead and to steer a safe course. This means you need to get off the deck and up to the top of the mast to look out at the horizon and plot your best route.
It can be lonely at the top and you may not always have someone to talk things through with who is able to listen and give you their full attention.
The top of the mast isn't always a comfortable place to be. You can feel exposed and vulnerable up there. But it's absolutely essential to get that perspective so that you can maximise your speed and not run aground!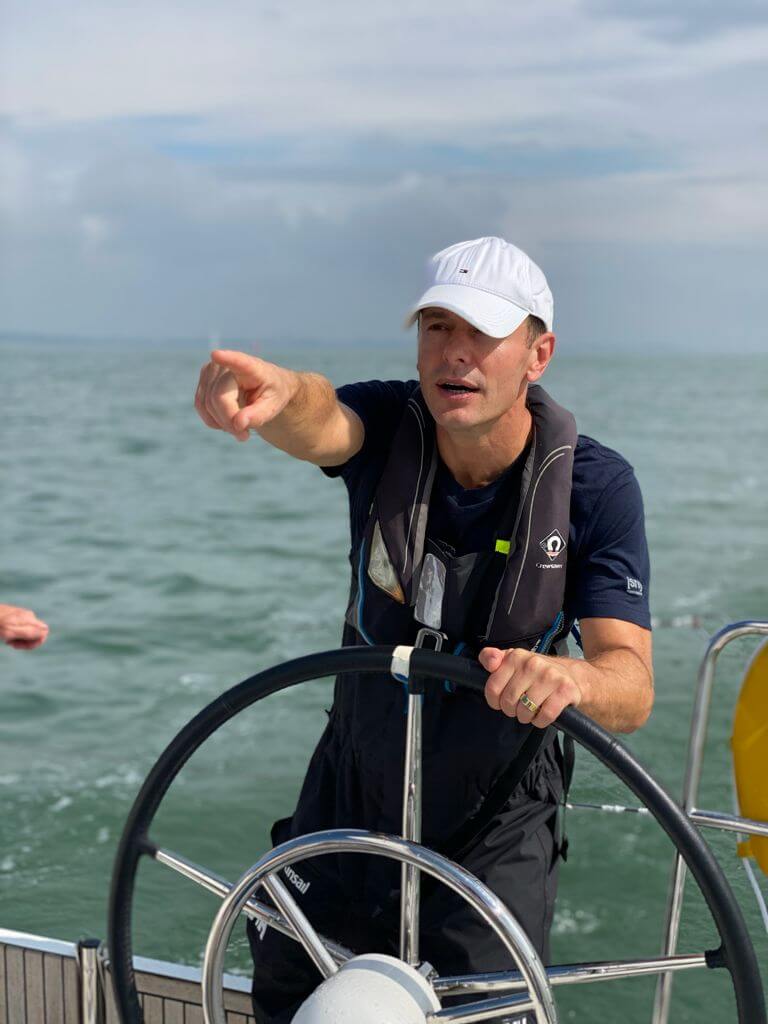 Get a HAPPY 365
consultation
Find out how you can retain and attract the best people.
You know that your people are your greatest asset, but how much time do you invest in making sure that every one of them is happy and rewarded by their work? How can you engage them so they help to grow your business and protect it for the future?
Get in touch to learn more about how we can help.
Read Louise's blog series to find out how she's transforming the way we work together… and with our clients.
Looking after my staff's wellbeing is my top KPI and we collectively put this into practice at Law 365 every day, to create a resilient organisation where people love coming to work.
If my staff are happy and performing at their best, I know my clients will be delighted with our service.
Kim Simmonds
CEO and Founder, Law 365
Lou has an amazing ability to make you feel at ease whilst always ensuring the time with her is well spent, progress is made, actions and goals set and revisited. The sessions are very positive and I always feel a great sense of achievement after them.

I have developed professionally in terms of my confidence and self-awareness, greater understanding of my colleagues' needs and feel an inner calmness personally too. I would highly recommend companies to invest in coaching with Lou for themselves, their teams and their individual employees. Your employees will benefit hugely from Lou's input and in turn your business will benefit significantly as your employees' performance and outlook will improve.
- Megan O'Hara
Employment Partner, Law 365
Building a better world
Every member of the team is engaged in contributing to our local community and wider society. Find out how.