We're really looking forward to this year's South Coast Summit, the unmissable Microsoft Cloud Technology Community Conference.
When and where?
13th-15th October 2022, The Ageas Bowl, Southampton
We've packed our lederhosen (for Oktoberfest) and our swag bags and we can't wait to see you!
Things to look forward to…
Presentation by Martin Hatch
1 - 1.40pm in Room 6: Apples and oranges, comparing SharePoint Syntex to Azure Cognitive Services
In this session Martin will be taking a walk through the various capabilities and differences between Azure Cognitive Services (Text Analytics) and the SharePoint Syntex offerings.
This will include a like-for-like technology comparison, as well as some of the more advanced features which make the difference between them.
Put it in the diary, and pop by afterwards to find out more about his legal AI creation for Law 365, LawyerBot 365.
Enter Law 365's Galactic Giveaway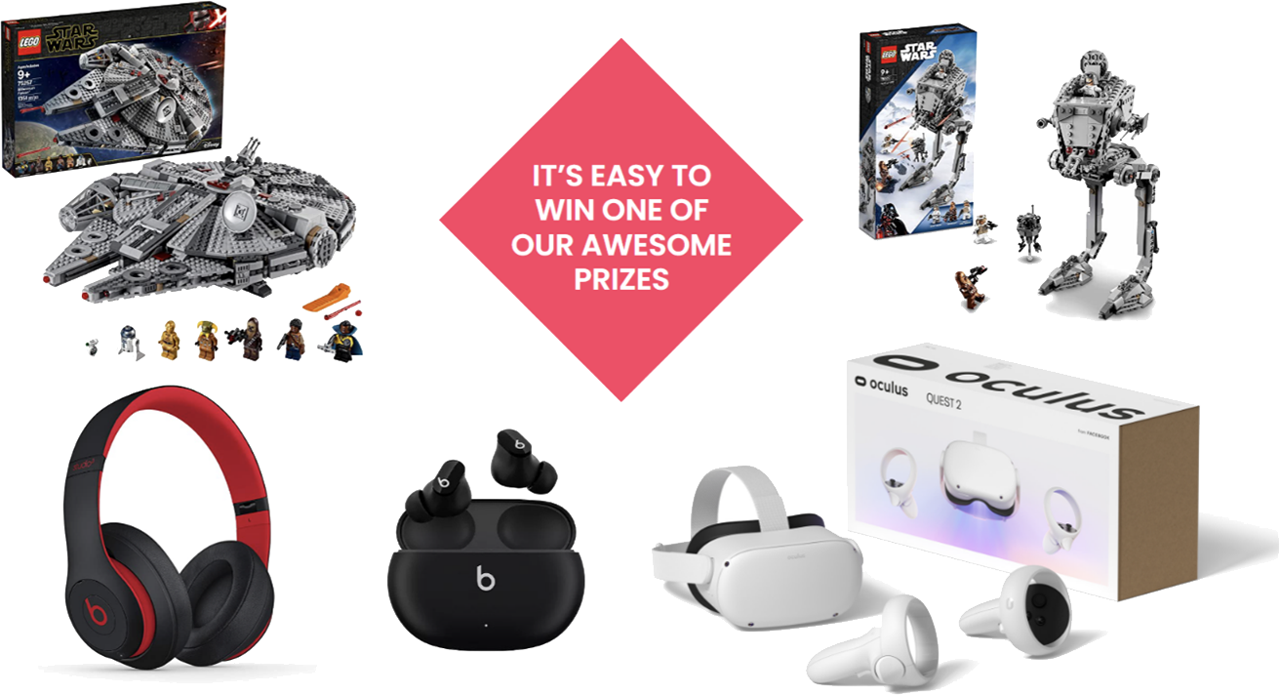 Last year will be hard to beat, so we've invited along some of Star Wars crew to join our stand…We're also bringing Bill Gates and a few other people you'll recognise.
So please join in to win one of these fantastic prizes!
2 x Meta Quest 2 - Advanced All-In-One Virtual Reality Headset - 128 GB
Beats Studio Buds - True Wireless Noise Cancelling Earbuds
Beats Studio3 Wireless Noise Cancelling Over-Ear Headphones
LEGO Star Wars: The Rise of Skywalker Millennium Falcon 75257 Starship Model Building Kit and Minifigures (1,351 Pieces)
LEGO 75325 Star Wars The Mandalorian's N-1 Starfighter Building Toy
LEGO 75322 Star Wars Hoth AT-ST Walker Building Toy
LEGO 75301 Star Wars Luke Skywalker's X-Wing Fighter Building Toy
LEGO 75300 Star Wars Imperial TIE Fighter Building Toy
Go forth young Padawan...May the Force be with you!
How to enter
It's easy to enter. Here's how:
Show off your Law 365 swag bag on social media and tag us with the hashtags: #Law365_SCS #SCS2022. (Why not pose with one of the Star Wars celebrities at our stand?)
Follow us on LinkedIn or Twitter
Subscribe to our Newsletter
Do all 3 challenges for more chances to win.
The most creative posts will be entered in a special draw, so be bold!
Feel, don't think. Trust your instincts.

Qui-Gon Jinn
Winners will be announced via social media on Saturday, October 15 at 3 p.m. Please collect your prize in person at the Law 365 stand. Terms and conditions apply (see below).
Where to find us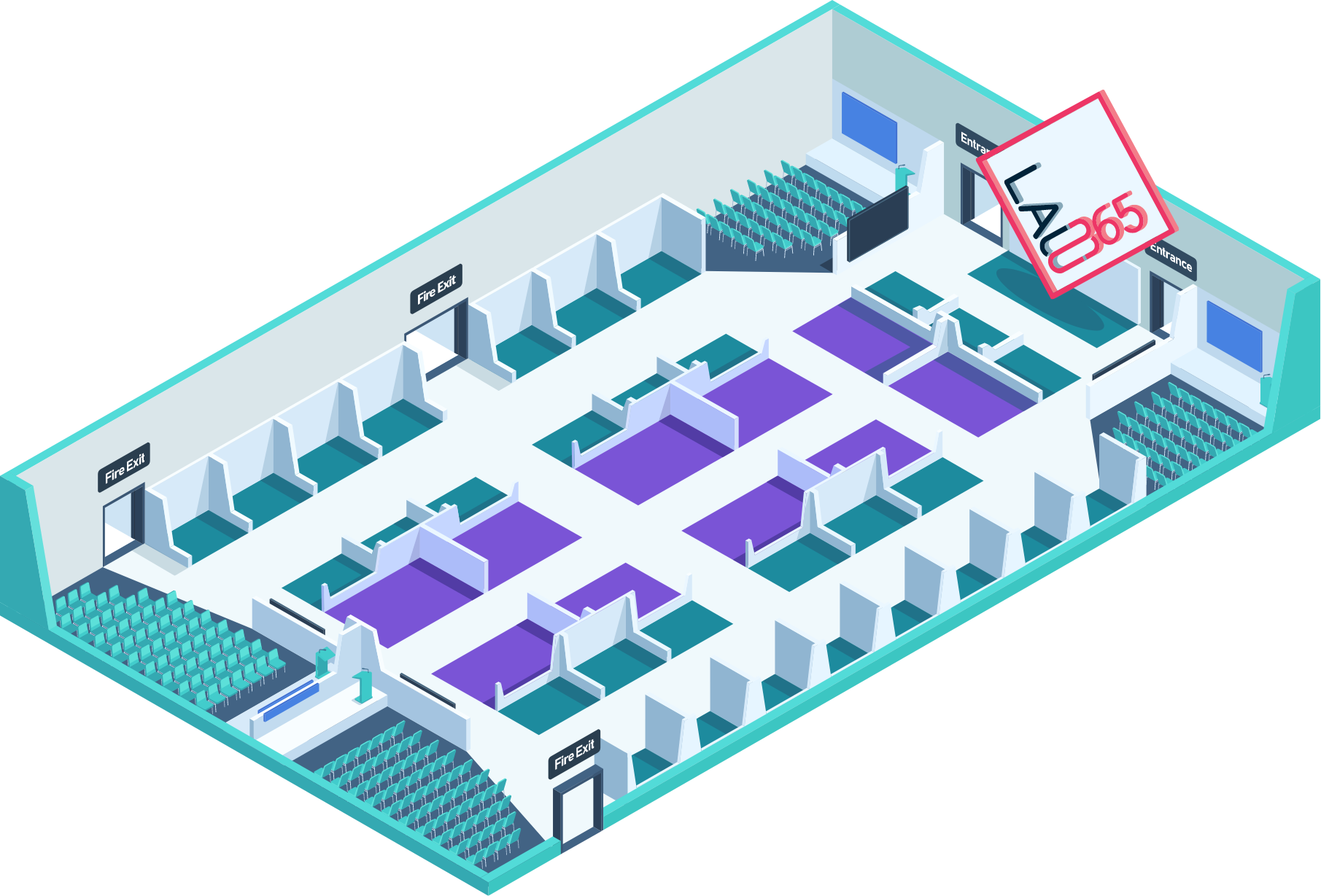 Further reading
South Coast Summit – A Microsoft Cloud Technology Conference

South Coast Summit 2021: A Swag-tastic Social Sensation
---
Competition terms and conditions
Law 365 Galactic Giveaway Competition
By entering this competition, you are agreeing to be bound by these terms and conditions:
The Promoter

The Promoter is: Law 365 Limited of The Lodge on The Common, London Road, Tunbridge Wells, Kent TN2 5BF.

The Competition

The title of the competition is Galactic Giveaway.

How to enter

To enter the competition:

Show off your Law 365 swag bag on social media and tag us @Law365_UK #Law365_SCS #SCS2022 @M365Summit and

Follow us on LinkedIn or Twitter and

Subscribe to our Newsletter.

The competition will run from 13th October 2022 (the "Opening Date") to 15th October 2022 (the "Closing Date") inclusive.

All competition entries must be received by the Promoter by no later than 3pm (the "Closing Time") on the Closing Date. All competition entries received after the Closing Time are automatically disqualified.

The Promoter will not accept responsibility for competition entries that are lost, mislaid, or missed regardless of cause, including, for example, as a result of, equipment failure, technical malfunction, systems, satellite, network, server, computer hardware, software failure of any kind or human error.

By submitting a competition entry, you are agreeing to be bound by these terms and conditions.

For help with entries, please see the Law 365 website.

Eligibility

The competition is open to those attending the South Coast Summit 2022 who are aged 18 or over, except employees of the Promoter.

In entering the competition, you confirm that you are eligible to do so and eligible to claim the prize. The Promoter may require you to provide proof that you are eligible to enter the competition.

Entrants must have a valid Twitter and LinkedIn account and a valid email address. It is your responsibility to update the Promoter of any changes to your social media handle or email address.

There is a limit of one competition entry per person.

The Promoter reserves all rights to disqualify you if your conduct is contrary to the spirit or intention of the prize competition.

The prize

The prizes are:

2 x Meta Quest 2 - Advanced All-In-One Virtual Reality Headset - 128 GB

Beats Studio Buds - True Wireless Noise Cancelling Earbuds

Beats Studio3 Wireless Noise Cancelling Over-Ear Headphones

LEGO Star Wars: The Rise of Skywalker Millennium Falcon 75257 Starship Model Building Kit and Minifigures (1,351 Pieces)

LEGO 75325 Star Wars he Mandalorian N-1 Starfighter Building Toy

LEGO 75322 Star Wars Hoth AT-ST Walker Building Toy

LEGO 75301 Star Wars Luke Skywalker's X-Wing Fighter Building Toy

LEGO 75300 Star Wars Imperial TIE Fighter Building Toy

The prizes are not negotiable or transferable.

Winners

The decision of the Promoter is final and no correspondence or discussion will be entered into.

Winners will be selected by a random draw from all eligible entries submitted before the Closing Time on the Closing Date. The draw will be made by one of the Promoter's team at the Promoter's South Coast Summit stand and shall be witnessed by another individual other than the person making the draw. Winners will be notified within 1 hour of the draw via a post on Twitter and via email.

The prizes can be collected at the Promoter's South Coast Summit stand.

In the event the prize notification email is returned as undeliverable this may result in disqualification or forfeiture of the prize and the selection of an alternative winner by the Promoter.

The Promoter does not accept any responsibility if you are not able to take up the prize.

Limitation of liability

Insofar as is permitted by law, the Promoter, its agents or distributors will not in any circumstances be responsible or liable to compensate the winner or accept any liability for any loss, damage, personal injury or death occurring as a result of taking up or use of a prize except where it is caused by the negligence of the Promoter, its agents or distributors or that of their employees. For the avoidance of doubt, you are solely responsible for ensuring that the prize is used safely and in accordance with any guidance provided by the manufacturer.

The Promoter is not responsible for any inaccurate prize details supplied to any entrant by any third party in connection with this competition.

Data protection and publicity

You agree that the Promoter may, but is not required to, make your photographic entry submitted under clause 3.3(a) available on its website https://www.law365.co/ and any other social media platform, whether now known or invented in the future, and in connection with any publicity of the competition.

The Promoter will only process your personal information as set out in the Promoter's Privacy Policy.

Any personal data relating to the winner, or any other entrants will only be used for the purpose of this competition, and marketing purposes of the Promoter now and in the future.

General

If there is any reason to believe that there has been a breach of these terms and conditions, the Promoter may, at its sole discretion, reserve the right to exclude you from participating in the competition.

The Promoter reserves the right to hold void, suspend, cancel, or amend the prizes or competition where it becomes necessary to do so.

These terms and conditions shall be governed by the law of England and Wales, and the parties submit to the exclusive jurisdiction of the courts of England and Wales.