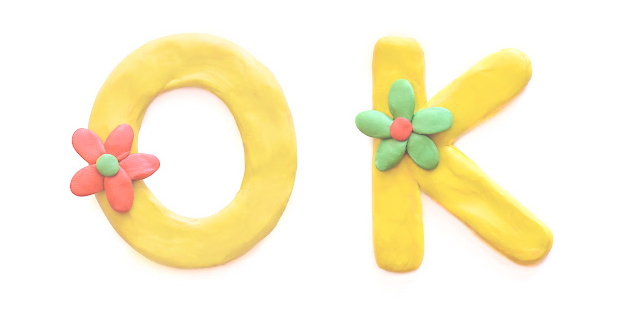 The legal profession isn't known for nurturing, but Kim Simmonds is working to change that, leading by example. She not only provides the best IT and flexible working, but also offers all employees the opportunity to work with Executive Coach, Louise Otton, to ensure they have all the tools they need to succeed.
Kim takes employee physical and mental health seriously and, in addition to the monthly 1-2-1 executive coaching and the weekly team meetings led by Louise, she provides weekly PT, yoga and meditation sessions for staff.
Acknowledging those around us
We want our clients to succeed too, so Kim has asked Louise to share some of the work we do with her here in this series of blogs. We find these tools help us to achieve our full potential and to provide the best service to our clients. We hope you find it useful too.
The latest green light to cautiously return to the office this February, and with spring being just over the horizon, many of us have been given a small sense of hope that we are slowly reaching 'normality' again.
But with this change, everyone will approach this in different ways, and it's important to acknowledge that even though you may be coping well, some people around you may be struggling with their mental health. Or perhaps you're the one feeling gloomy?
"It's really important to know it's OK to feel down now and then and it can help to talk about how you feel if you need too," says our Executive Coach at Law 365, Louise Otton. "Mental health, like physical health, affects us all, but generally, we do not take care of our mental health like we do our physical health. There has been a stigma around discussing mental health (especially at work) and a fear that talking about mental health will be seen as weakness or failure. In fact, being able to acknowledge when you are feeling challenged, anxious, stressed, overwhelmed, scared etc. is a sign of real strength. Often, the first step to improving your mental health if you're feeling low is to talk about it with those closest to you first and then seek help if you need to."
Supporting those around us
But how can we support a friend, family member or colleague who maybe experiencing a mental health issue?
We know that being able to focus on what we can control is so important, but sometimes this is hard when our brains have been hijacked by our amygdala and are creating a state of stress, which impacts our ability to think clearly. However, the process of talking about how you are feeling helps to regain some of that sense of control over what you can do to help yourself.
Louise talks about some of practical things that we can all do to feel more positive and what to do if you, your team or a loved one is not doing ok.
7 ways to feel better
1. Create a positive environment
How you think about the winter will play a big role in how you then feel and behave during this time. It can be inspiring to look at what the Scandinavian countries do to make the most of long winters indoors. How can you make your environment more cosy and inviting? (Think all things Hygge!). What can you look forward to doing on a cold winter's night? What comforting foods can you enjoy? What exercise can you continue to do that will energise you?
2. Talk about how you feel
Keep these conversations open and regular so that a small issue does not become a bigger unspoken problem.
3. Ask someone, "Are you OK?"
Ask others around you. How are you? Ask again. Are you really ok? Ask regularly and really mean it. Getting others to talk about how they are feeling may help you to open up and talk about how you are feeling.
4. Listen, listen, listen
When you do ask how someone is, try not make this just a passing comment, really stop and listen. What are they saying and more importantly, what are they not saying? Be brave and check in with them if you have a sense that something else is going on. Be kind – Show compassion and empathy. What can you do to provide reassurance and help? Reach out to others, even if they have not asked for help.
5. Do not judge
We are all in this pandemic together, but we are all in very different boats. No one is having an easy time, so try not to create false assumptions about someone else's position.
6. Put your own oxygen mask on first
While it is important to help others it is even more important to look after yourself. You are not there to solve the problem, you can be a listening ear and a voice of calm or reason.
7. Refer on and raise the alarm
If you are concerned about someone's mental health and fear they may be a danger to themselves or others, then ask for professional help. This maybe a Mental Health First Aider at work, a GP, a close relative, a mental health support line, or the emergency services. We know that early intervention is the key to preventing longer term mental health problems.
At Law 365, we have Louise on hand.
She is Mental Health First Aid qualified, which enables us to know that we have someone to talk to if we need any additional support. Meet Louise below, and see our Performance & Wellbeing section.
Useful links
About Louise Otton
Bsc (Hons) PG CERT (Coaching) ICF ACC, MNCP Executive and Personal Coach
As a post graduate qualified Executive Coach, Louise is energised by helping ambitious professionals, entrepreneurs, business owners and teams to optimise their performance, impact and wellbeing.
By raising their self-awareness, leadership capabilities and getting clear on their goals, she helps them become more conscious, purpose-led and emotionally intelligent leaders.
Louise is a post graduate qualified, ICF accredited coach and a psychometric practitioner in Myers Briggs Personality Type Index (MBTI) and Emotional Intelligence EQi-2 and EQi-360. She also holds a degree with a psychology background and draws on psychological theories that are vital in understanding how and why people think, feel and act, in order to become more aware of the impact they can have in their lives.
Do you have a legal question for us?
Whether you are just getting started, need a template package or looking for legal help as an annual subscription, we are here to help with any questions you may have.
Our mission is to help you succeed, with less risk.