Why does a law firm have a Book Club?
Good question!
At Law 365 our mission isn't just to give great legal advice and incredible customer service...We do that too, but our mission is to help Microsoft Partners GROW with less risk. When you become a client at Law 365 you become a member of a Microsoft Partner club.
And we're so proud that our Book Club has been shortlisted for the Marketing Innovation category in the Legal Innovation Awards 2022!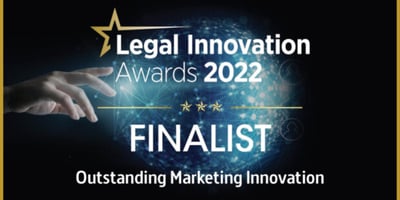 We're more than legal advisors
At Law 365, we have a unique vantage point, working with over 50 Microsoft Partners, and there's not much we haven't seen or dealt with before. We're able to act as business advisors as well as legal advisors to help you plan for the future and to avoid trouble before it stops you in your tracks.
Kim started the Law 365 Book Club to share her recommendations of books that she's enjoyed and found helpful, and that she thinks will help our clients. We share them quarterly with some little treats like Law 365 swag and yummy stuff (chocs, gin, that sort of thing). With each mailing, Kim explains why she's chosen the book and how she thinks it can help the client grow.
Our book recommendations
Here are the books we've shared with clients so far with a brief explanation of why Kim chose them. We hope you enjoy them and would really love your feedback!
The Invincible Company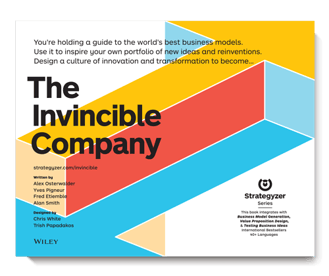 I love the Strategyzer books and I have used "Value Proposition Design" to help understand what my clients want from a modern law firm and to shape our services offering accordingly.

What I found useful from their latest book, "The Invincible Company," was the framework it provided to help me work through ideas to break into new markets and how to position our services to be better and different from the competition. We now offer employment law and performance coaching as well as commercial law.

As Microsoft control a lot more of the platform (their three clouds) - and Covid has sped up the rate of digital transformation in the majority of industries - there will be a finite amount of migration work off legacy systems available to Microsoft Partners (still enough for many years, don't panic). However, I think the time is now for Microsoft Partners to look at how they help their clients really take advantage of and get more value from the new technology and tools available to them.

For example, Teams adoption has been huge with majority of staff working from home, but not many Microsoft Partners are thinking about what services clients need to really get value from their vast information stores (now in Office 365), or how to help people make better decisions. Machine learning and AI are readily available to deploy now to clients - especially if their data is in the Microsoft cloud and can be analysed/interrogated and reported on more easily than when on legacy systems.
The Forever Transactio
n

This book follows the Membership Economy, which sells the dream of subscription-based business models.

Most Microsoft Partners want to increase the value of their business and a subscription business is at least twice, potentially ten times, as valuable compared to a traditional consulting business. Even if your revenue is mainly recurring from managed services, this book will help you think about how you can develop your proposition more so that you are not selling a commodity service that is price sensitive in a competitive market. It will help you create the 'promise' you want to deliver on, so your customers never want to leave. After reading this book, Law 365 made some improvements by:
• redesigning our engagement process
• re-writing our pricing and business model
• thinking about how to make our service more personal
• brainstorming how to create connections with new members
• devising ways to satisfy our members inherent curiosity and desire to learn
• challenging ourselves to provide moments of delight* for our clients
*This book club was one of the ideas – we hope it's working!
Zero to One and Blue Ocean Strategy
(we sent two books on this occasion because they complemented each other well)


Why are there so many similar companies? Because we're all educated from an early age in the same way and taught to compete in the same way. The challenge is to think differently.

So many Microsoft Partners appear to have very similar offerings, often defined by the technology they implement, for example, Office 365 or blanket offerings around Azure.

Blue Ocean Strategy pairs well with Zero to One as it talks about how most organisations are so intent on beating the competition that they lose sight of the strategic opportunity to do something different.
It's very hard if you have an established business to be a Zero to One, like Peter Thiel advocates, it is still possible to look for a "blue ocean". For example, it's rare to find Microsoft Partners that talk in depth about the industry vertical solutions they have, or the industry problems they solve, both are "blue oceans" where they can operate with less competition.

Some partners are already swimming in fairly clear 'blue oceans' with propositions such as Robotic Process Automation (RPA) and Artificial Intelligence (AI). I believe that the Partners that further develop these technologies for specific industries will see even less competition, resulting in easier sales and higher profits. I hope these books help with some strategic thinking about your distinct propositions plus the markets that you could serve to face less competition and grow your business.
Super Human


I was lucky enough to be on a mind and body wellness retreat in Oman in 2020, just before the first lockdown, that was organised by the Young Presidents Organisation.
One of the guest speakers at the retreat was Dave Asprey, 4x New York Times best-selling author, aka 'the father of biohacking'. Over the course of four days, we got to know Dave and heard a lot about biohacking, which is the word he's coined for his research and self-experimentation into controlling his own biology and extending life expectancy.

Did I mention that Dave wants to live to 180 years old!? I'm not sure I do. But I do realise that you can't be a successful entrepreneur, which typically demands long hours and a significant amount of stress, and perform your best every day, if you don't look after yourself.

I understand the "oxygen mask" wisdom. You can't help others if you don't have what you need first. You may have read in my personal blog series that I have completed an Inner MBA. It's given me the skills to ensure that I am creating a great place for people to work, thinking always about my employee engagement and wellness – after all, I need my team to be performing at the top of their game, so you get the best legal support.
Tools and Weapons

Now some may think of this book as mainly serving to promote the interests and good name of Microsoft, which I admit it does a bit. However, this book stands out as one that tries to tackle some very big issues -- from privacy to cybersecurity -- and explains how technology has the potential to both empower us and threaten us.

Brad Smith, who talks regularly at the Microsoft Inspire conferences, is known to be a principled speaker about right and wrong. He's outspoken about the need for big tech to be more responsible for dealing with the consequences, many unintended, of the platforms and tools they create, or that Microsoft Partners help them to implement.

The book is quite fascinating as it has behind-the-scenes details about how Microsoft worked with, and against, the Obama and Trump administrations respectively -- including the China/US standoff. It also tells how Microsoft dealt with the Snowden revelations, NSA overreach (spying) and other pivotal political events of the last decade.

Although written from a Microsoft point of view and often painting Microsoft in a good light, it is still useful reading. It puts into perspective how different the various challenges are for smaller companies, compared to big tech giants who battle with governments and deal with life-altering global issues such as climate change – with scrutiny of such Tech Giants and the Microsoft Partners' role in this.

As business and tech leaders, we do need to think about our role in technology. As Winston Churchill said, "With great privilege comes great responsibility". This is now truer than ever, and it's our responsibility to ensure we do all we can to remediate unintended consequences of tech and think about what the future holds. As we are finally able to realise long anticipated tech dreams of machine learning and AI, how do we make sure this is ethical AI that is a force for good? I have read another book, Life 3.0 by Max Tegmark and this talks through the many options we have for our destiny with AI. Many are scary, some are amazing – but this will largely be decided by the tech and business leaders of today i.e., You.

We can all make a start by signing the Microsoft Partner Pledge and committing to environmental responsibility, diversity and to ethical AI, which is a great way to raise awareness and share responsibility.
What books would you recommend for Microsoft Partners?
Become a client and join the club that helps Microsoft Partners grow with less risk.
Email us at hello@law365.co
Do you have a legal question for us?
Whether you are just getting started, need a template package or looking for legal help as an annual subscription, we are here to help with any questions you may have.
Our mission is to help you succeed, with less risk.