The legal profession isn't known for nurturing, but Kim Simmonds is working to change that, leading by example. She not only provides the best IT and flexible working, but also offers all employees the opportunity to work with Executive Coach, Louise Otton, to ensure they have all the tools they need to succeed.
Kim takes employee physical and mental health seriously and, in addition to the monthly 1-2-1 executive coaching and the weekly team meetings led by Louise, she provides weekly PT, yoga and meditation sessions for staff.
We want our clients to succeed too, so Kim has asked Louise to share some of the work we do with her here in this series of blogs. We find these tools help us to achieve our full potential and to provide the best service to our clients. We hope you find it useful too.
I have been coaching the thriving team at Law 365 for over a year now, helping them to invest in their resilience, emotional intelligence and mental wellbeing and have seen individuals really grow and flourish in their roles.
Here I discuss some key reasons why Law 365 have chosen to invest in coaching and wellbeing:
5 ways to build resilience and improve mental health at work
1. Self Awareness
The starting point for any personal development programme to build resilience and improve your mental health is to increase your self-awareness. Working alone or with a coach, you need to understand what your values, beliefs, strengths and personality preferences are, so that you can start to build a more conscious picture of what drives you to think, feel and act in the way that you do. This understanding will in turn enhance your ability to understand how to cope with challenges and stress.
2. Mental health is just as important as physical health
The current pandemic has brought to light just how important it is to look after your mental health just as much as you pay attention to your physical health. Just as you seek help when you have a physical health problem, a decline in mental health can begin at any time and can affect anyone, and it needs attention.
Employers take heed, mental health issues have a serious impact on absenteeism, not to mention morale.
According to recent research from the CIPD in May 2020,
"Work-related stress, depression or anxiety accounts for 44% of work-related ill health and 54% of working days lost, in 2018/19 (HSE, 2019). As well as sickness absence, poor mental health at work can lead to increased staff turnover, reduced engagement and high presenteeism.

These facts relate to a world pre-COVID-19; early indications suggest that the pandemic (and measures taken by government to control it such as lockdown and social distancing) will have a significant impact upon the mental health of employees. It is very possible that these mental health implications will be felt for many months and even years. As early as two weeks into lockdown, employees were reporting a range of health effects including negative impacts on mental health and overall well-being."
So, by investing in your personal mental wellbeing and the mental health of your staff, you're optimising all your overall health and safeguarding your business performance in the future.
3. Building a resilience "toolkit"
Once you've identified your own needs, you can build a set of tools to become more resilient. These tools will help you feel more creative, think more clearly, build stronger relationships, and be more able to adapt and cope with challenges. Resilience can also help you to have more empathy towards others, which we know is an essential skill for leaders and organisations.
4. Coaching can help
A coach can work with you to build the toolkit that will help you to dig deep and come out a winner when required. Coaching provides the team with space to think, either individually through their 1:1 sessions or during the group workshops, where they are able to really listen to each other, understand what is going on for others and share their vulnerabilities and goals. They are also able to set practical commitments to move forwards in their wellbeing, while holding each other to account to take action!
5. Promote resilience in your team
In coaching, we talk about bringing your whole Self to work. Now more than ever, this is being challenged by lockdown, with so many people having to blend work and home life. How many online meetings have you had with someone's child in the background, dog barking, doorbell ringing? How many friends have openly admitted that they are finding things hard? Kim is a brilliant role model for how leaders can consciously choose to bring their whole Self to work in an authentic way. By opening up about her own vulnerabilities and challenges (as a parent, wife, entrepreneur and lawyer) she paves the way for her team to follow suit. Knowing what needs attention allows problems to be resolved before they escalate and the frank discussion and openness ultimately strengthens the relationships they have with each other.
Through 1:1 coaching as well as the group coaching workshops, it's wonderful to see how Kim is really investing in her team, leading by example and staying true to her values, to create an inclusive culture that is a joy to be a part of.
"To be a great leader is not just about leading from the front, it's also about being open and vulnerable at times so that others feel comfortable to do the same. We all have enormous strength, but sometimes we need help to find it within ourselves and to accept the support from our team when we need it. I try to do that myself every day."
Kim Simmonds, CEO and Founder of Law 365
As we emerge from the lockdown and navigate back to a new normal, any leader who has resilience and empathy, aligned with strong decision-making abilities, will be able to provide the highest quality support to their employees and clients.
About Louise Otton
Bsc (Hons) PG CERT (Coaching) ICF ACC, MNCP - Executive and Personal Coach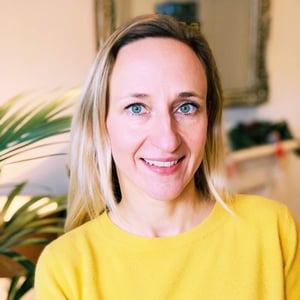 View Louise's Performance & Wellbeing section
As a post graduate qualified Executive Coach, Louise is energised by helping ambitious professionals, entrepreneurs, business owners and teams to optimise their performance, impact and wellbeing.
By raising their self-awareness, leadership capabilities and getting clear on their goals, she helps them become more conscious, purpose-led and emotionally intelligent leaders.
Louise is a post graduate qualified, ICF accredited coach and a psychometric practitioner in Myers Briggs Personality Type Index (MBTI) and Emotional Intelligence EQi-2 and EQi-360. She also holds a degree with a psychology background and draws on psychological theories that are vital in understanding how and why people think, feel and act, in order to become more aware of the impact they can have in their lives.