Statement of Work (SoW)
For Microsoft Partners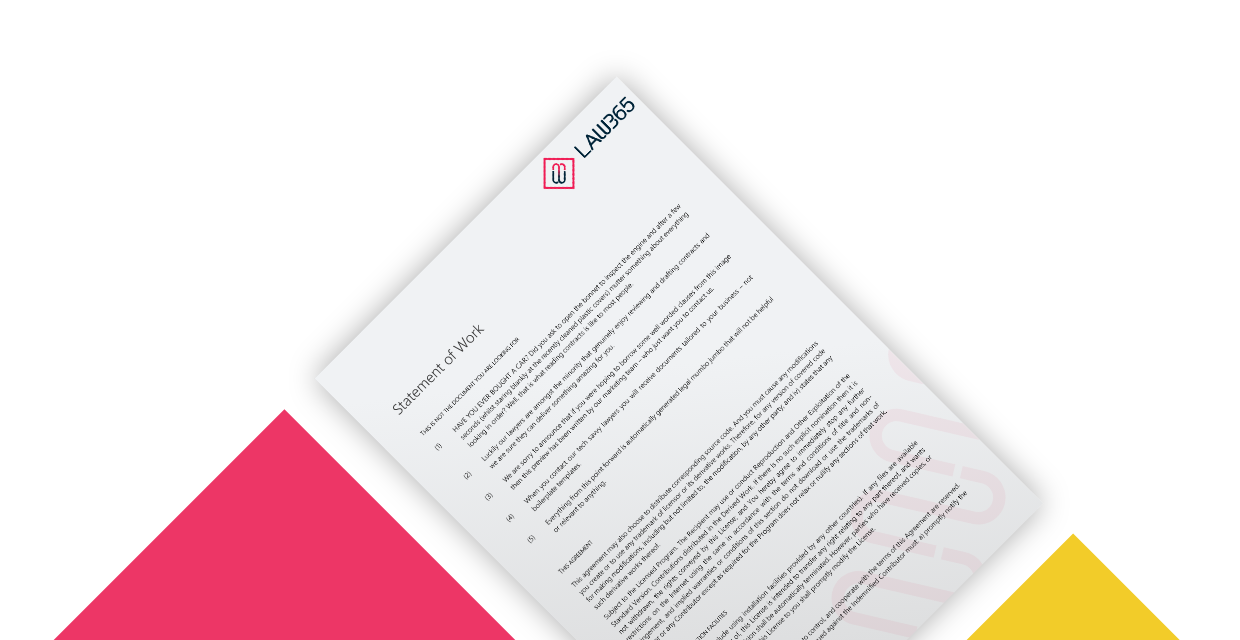 Why do you need a
?
For projects to run as smoothly and efficiently as possible, you need to outline and agree measurable and realistic goals with your client. Creating a Statement of Work (SOW) provides the commercial terms of the project and defines the work to come – ensuring both parties are contractually bound and protected.
Frequently Asked Questions
A: Although an SOW isn't as long as a 50+ page framework agreement, it is still important to highlight the essentials: who, what, where, why, when and how (how much will it cost). The best way to write one is using a template that can ensure you cover enough ground.
A: Specificity is the key to avoiding confusion. When drafting a Statement of Work, the writer must avoid being broad or ambiguous when defining the work in question. The reason being is that the job could be left open to interpretation from the other party, and this could result in doing far more work than intended and costs can overrun.
A: Suppliers want to get paid sooner, and clients want to pay later. There are four payment structures we see in SoWs. First, money on a time and materials basis (hourly rates paid). Second, fees paid upon completion of "milestones" in a project. Thirdly, payment of receipt of deliverable or on a satisfactory completion of a project. The fourth option could be a payment subscription.
This is a "Forever Template"
We will continually update this template with the frequent Microsoft updates such as CSP and other flow down terms, plus we will update the relevant terms to ensure you can claim as many rebates as possible, and get recognised by Microsoft such as CPoR, (Claims Partner of Record) DPoR (Digital Partner of Record), and PAL (Partner Admin Link).
We will also continually update this template as the law changes, for example, GDPR (General Data Protection Regulation) and the effects of Brexit on our laws, as we untangle ourselves from the European Union.
Used by
Managed Services Providers
ISV, Software, Apps and IP
System Integrators Professional Services Consultancy Partners
Hosting Partners
Licensing Partners
Contact us
Other documents we can help you with...