LoA: Letter of Agreement
Letter of Agreement template for Microsoft Partners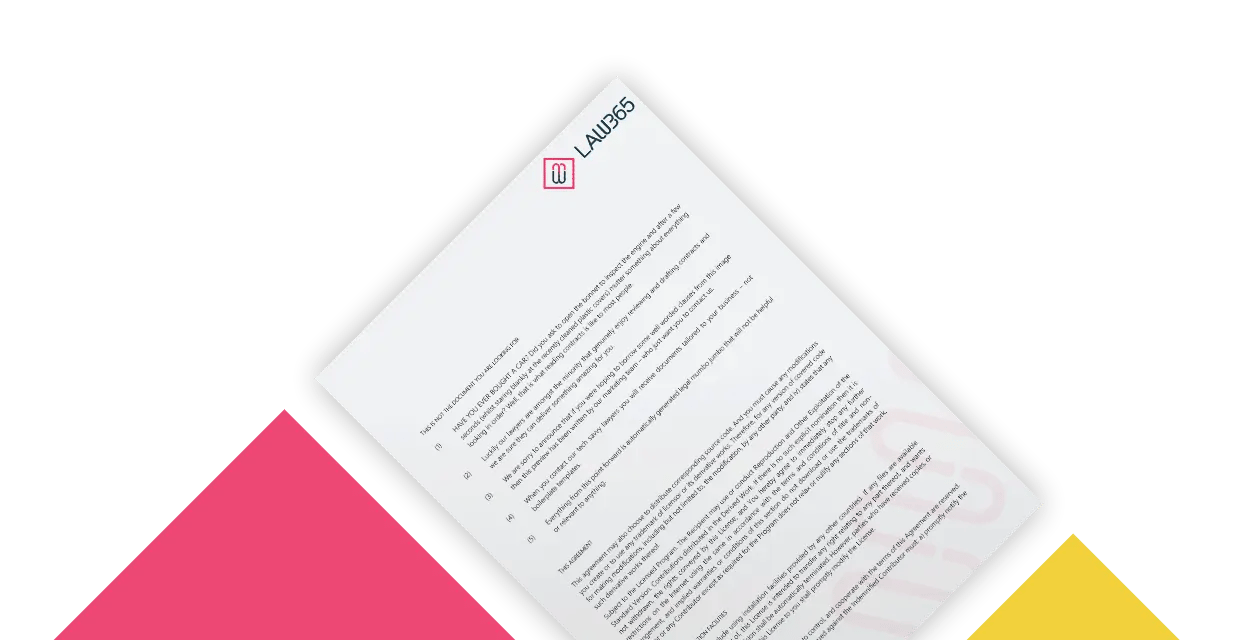 Why do you need a Letter of Agreement (LoA)?
A Letter of Agreement (LoA) is a four-page document for consulting work worth less than £25,000.
The LoA is ideal for short-term consulting projects that don't require a lot of negotiation and ensures you still maintain a contractual footing.
What is a
?
A Letter of Agreement is our short, neat and sweet document for transactions under £25,000.
The LoA acts like a small contract that outlines simple terms and conditions for you and your client to follow when initiating a project.
This letter, when combined with a Statement of Work (SOW), is a great way to get the ball rolling on projects that pose less risk but still require legal protection.
View our sample table of contents below to see what you should include in a Letter of Agreement or request our "key facts" to get a more detailed breakdown of what should be included in a Letter of Agreement.
Frequently Asked Questions
A: Unless it is otherwise stated, the agreement comes into effect when both parties sign.
A: You should write your letter when both parties have mapped out the arrangements of a project, perhaps when the Statement of Work is drafted. The Letter of Agreement is a formal acknowledgement that both parties' consent to the deal/project.
A: A Letter of Agreement is a legally binding document exactly like a contract. LoAs tend to be shorter, with less provisions and clauses.
With less detail than a huge 50+ page contract, parties could be more exposed to risk when using a Letter of Agreement. They are best suited for business deals with less value (£25,000 or less).
This is a "Forever Template"
We will continually update this template with the frequent Microsoft updates such as CSP and other flow down terms, plus we will update the relevant terms to ensure you can claim as many rebates as possible, and get recognised by Microsoft such as CPoR, (Claims Partner of Record) DPoR (Digital Partner of Record), and PAL (Partner Admin Link).
We will also continually update this template as the law changes, for example, GDPR (General Data Protection Regulation) and the effects of Brexit on our laws, as we untangle ourselves from the European Union.
Used by
Managed Services Providers
ISV, Software, Apps and IP
System Integrators Professional Services Consultancy Partners
Hosting Partners
Licensing Partners
Contact us