Do you want to have shiny happy people?; Do you want to be considered a 'great place to work'?;Do you want to attract and retain the best people?;Do you want your team to be healthy and thrive?;Do you want your business and profits to boom?
Download the eBook
Boost your business' growth and profitability with our programme of proven strategies and cutting‑edge policies. Our new ebook helps you understand:
How Happy 365 can help reduce risk of staff attrition
How happy engaged employees boost profits
How aligned employees increase revenue
Why Happy 365?
We have combined the best of employment services and people development to create HAPPY 365, designed to help you grow a happy workplace.
People are your greatest asset, so taking care of them, and helping them to thrive, will reduce the risk and cost in your business and help you grow. If you want to create a great place to work, you need happy people! But do you really know what makes people happy?
culture eats strategy for breakfast
Peter Drucker
A brilliant strategy will fall flat if you don't have a successful work culture. You simply can't achieve one without the other. How much effort do you put into building a great work culture?
Concentrate on the happiness of those around you, and you will increase your own. The cherry on top is that you'll also increase the success of your business.
HAPPY 365 embeds your values in your employment policies and Staff Handbook
There are challenges that all businesses face as they grow. It can be difficult for an entrepreneur to navigate some of them -- every new member of staff brings a unique set of needs to meet -- but don't worry, you're not alone.
Our Employment Partner, Megan O'Hara, and her experienced team will help you to put policies in place that will cement your business' values and culture -- from how you manage flexible working, to health and safety. We provide the three essential ingredients for great employment policies – Trust, Transparency and Consistency – you just need to add that special something that makes your business unique.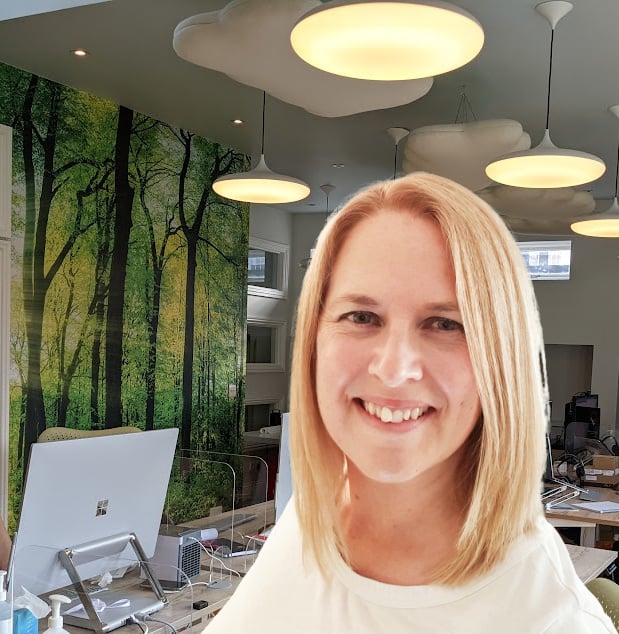 HAPPY 365 provides the coaching and people development you need
Our performance coach will help you implement HAPPY 365 so you can:
Attract top talent
Reduce attrition rates
Ensure your managers are confident and self-aware enough to lead with empathy and compassion
Promote a healthy workforce
Make more money!
Louise works with individuals and teams in your business to help you identify common goals and values so that you can maximise performance, build resilience and overcome challenges.
We all have a responsibility to make happiness a priority. We are all creators of happiness. Imagine if every one of you prioritised happiness and shared this forward, the compound effect would be incredible on both your people and your profits!
"Culture will determine the lengths of what we will achieve"

- Satya Nadella, Chairman and Chief Executive Officer, Microsoft
Get a HAPPY 365
consultation

Find out how you can retain and attract the best people.

You know that your people are your greatest asset, but how much time do you invest in making sure that every one of them is happy and rewarded by their work?
How can you engage them so they help to grow your business and protect it for the future?

To learn more, and speak to our highly qualified team, please get in touch.
Since working with Law 365 and their Performance Coach Lou to implement HAPPY 365 at Silicon Reef, we have reaped the rewards in more ways than one! By working on the five target areas -- Health, Autonomy, Purpose, Progression, and Your Connections -- we have been able to focus more on business growth and our ethos of "Work Happy". Through team coaching, 1:1 coaching, support with KPI and objective setting and ensuring that our employment legalities are in order, Law 365 are really helping us to continue to grow and thrive.
Alex Graves, CEO, Silicon Reef
Read Louise's blog series to find out how she's transforming the way we work together… and with our clients.