Welcome to the final three blogs released in the Microsoft Partner Insights series.
For more chapters please visit Microsoft Partners Insights.

In this chapter we spoke to senior leaders at the UK's top Microsoft Partners to get their thoughts on office space; has the turbulence of the last 12 months changed their mindset when considering office space requirements? What did they learn and what does it mean for their companies?
The COVID-19 pandemic has without doubt changed the way we will work going forward. From the looming uncertainty of future national lockdowns, demand from employees to continue working from home in some capacity, or the need for social distancing in the workplace…. the effects look set to have an impact for quite some time. We sat down for 1-to-1 interviews to discuss the issues in more detail. Where possible we have used each CEO's own words.
Contents
Office Space - Current State
The first point we wanted to clarify was if the Microsoft Partners in our group even have offices? It's almost taken for granted that the answer will always be 'yes', however more and more firms in the sector are moving to a completely remote working model, spurred on by employee sentiment and rapidly changing technology that makes this move ever more seamless.
"We've always worked virtually, we don't have an office. So not a lot has really changed. The only thing that has changed is how we engage with customers."
"We don't have an office anymore…. it hasn't been an issue losing this as many of our people were used to working from home."
Do You Have Offices?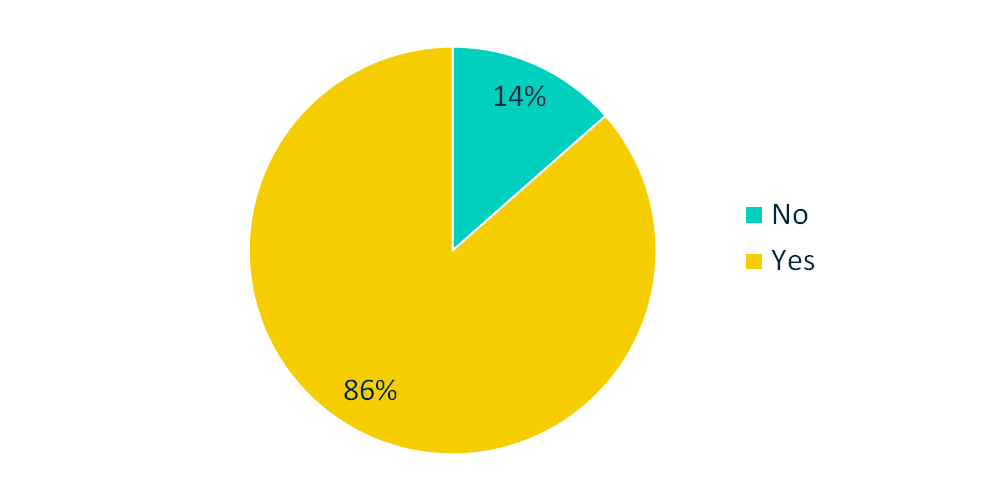 Our results showed that 14% of companies have no offices at all and work entirely remotely. It was interesting to note that approximately half of this subset had no office space prior to the pandemic, whereas the other half had decided to relinquish their office space after the pandemic had started.
"We didn't renew our office lease in June, and we are now 100% virtual company. Going well so far."
"We got rid of the office in the middle of the pandemic. It made sense."
---
Future Plans
Given the disruption of the previous 12 months, coupled with potential future economic headwinds on the back of the pandemic, it is unsurprising to see that only 5% of CEO's surveyed intended to increase their physical office space.
"Just before the pandemic we had a verbal commitment to double our space. We obviously held on that, but we want to go ahead with more space."
What Are Your Intentions with Regards to Office Space?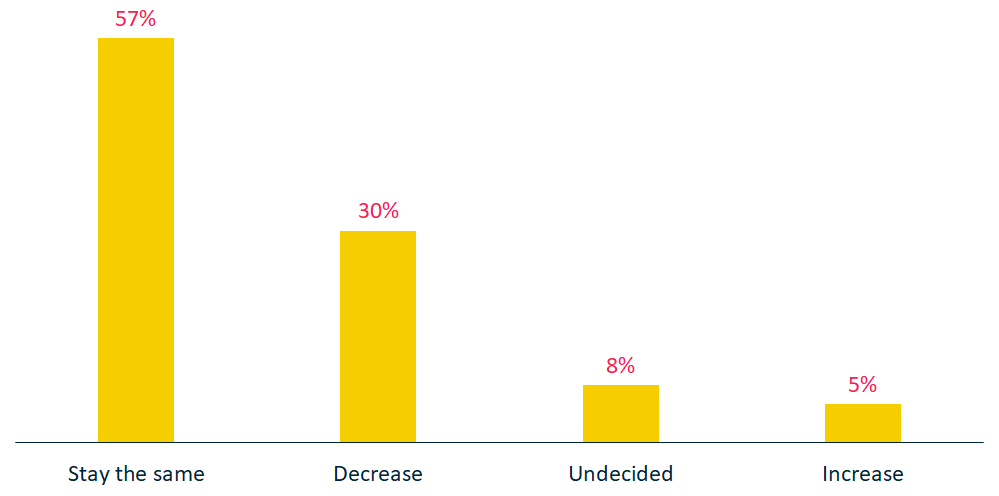 Just over half of the companies (57%) taking part had a more cautious outlook and said they expected their office space requirements to stay the same. Also included in this number were respondents who have no offices and intend to continue as such. In addition, included in this category were several companies in the group who own their building and who were committed to making the situation work.
"I own the building so hopefully stay the same! Our office area is quite modern, lots of hot desks, gather spots, etc."
"We won't go back to how we had it before. Some people will work remotely going forward. We'll still have a sales office presence but think they will not go in so much. We own our own premises, it should be fit for the growth we have planned."
Others had highlighted the fact that landlords had been prepared to offer preferable leasing terms during this difficult period, leading them to maintain their office space.
"I have a lovely office, I thought we would be at capacity, I am being offered a great rate/deal so it has been great. So stay the same, even though we are growing."
Only 8% remain undecided on their plans, with many of these CEO's concerned about future growth in the business or how to best to accommodate their employees and balance working remotely with returning to the office.
"Some people would welcome a return to physical working space. I don't know yet what we will do on office space."
"Unsure. We have to either give six months' notice and move out in November or sign up to another 5 years. We need a crystal ball…. it might be a case of coming back in part. So, an office for 60 might only have 20 socially distanced. Or we go fully remote, but I don't get the sense people will want this."
Almost a third of the group (30%) confirmed they were looking to downsize in future or had taken the plunge and already cut their office space. Although many factors came in to play when coming to the to the conclusion that downsizing was the right decision, cost-saving was an obvious but compelling reason for most Microsoft Partners.
"We moved offices from 70 desks to a flexible office space operation like WeWork of just 16 desks. Saved us £16,000 a month."
Almost all of the leaders we spoke to in this category however highlighted the fact that they felt the way their businesses were set-up had without doubt changed forever and they could not justify maintaining the same amount of office space.
"We've closed one [office] and will close another…. We won't go back to so many people in the office and are really looking at what space we need for how we work. We are scaling up but won't see this in our office costs."
---
No Going Back
We were interested know if CEO's thought their companies would ever revert to having an office at full capacity.
Will You Ever Return To Having All Employees In The Office?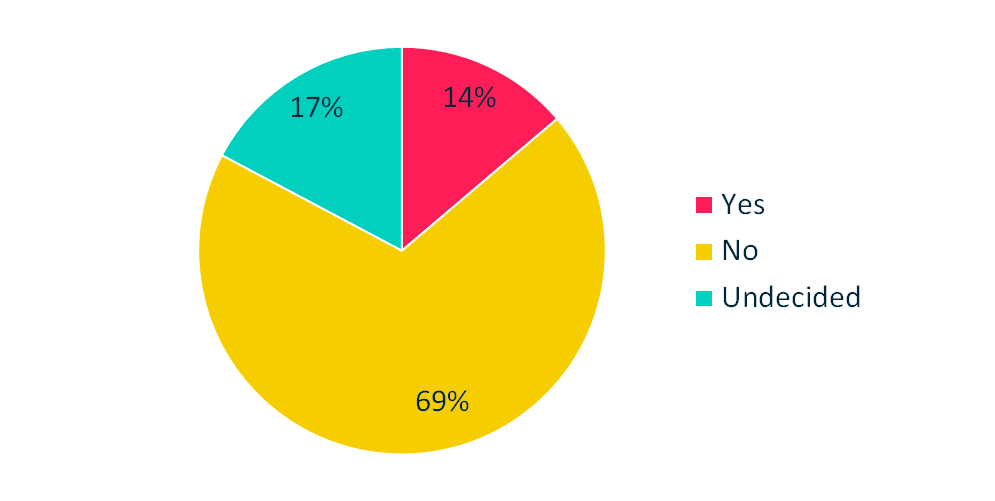 It might not come a surprise that just over two thirds (69%) thought they would never go back to having all employees in the office, and this echoes the sentiments from previous points discussed.
"I don't think we will be working the way we used to again. I won't go back to 5 days a week in the office again."
"We are never going back to full time in the office."
---
A New Approach
When digging in to this point further, a common theme amongst the cohort emerged of needing to 'change the way we work', not just addressing the standard 9am to 5pm office routine but also how teams interacted with each other and how best to set-up the office for a new approach. Most leaders felt flexibility in giving employees the choice of when work from home or the office would become the new normal. Many of the group said they were considering adapting the office space to enable more collaboration between teams that might be scheduled to come in on the same day (e.g. sales & marketing), more meeting rooms for team gatherings and fostering creative sessions, but less individual desks/stations.
"We have about 35+ staff. Our office can take 70 people. We will be changing the kind of space we will have – changing to more modern collaborative spaces, not loads of desks bunched together."
"The shift will be what we use that space for, i.e. workshopping with others rather than doing all their work in the office."
"We surveyed people pretty vigorously about what their appetite was to come back to the office. People felt they could do they jobs functionally perfectly well from home, but they missed the team and interaction."
"We are expecting to have to negotiate and come to terms with different ways of people being in the office."
"No one wants to stay working from home forever. We have an office built for growth, which we think will probably suit us in the future, with an element of hot desking and flexible working."
Enjoyed this blog series so far?
Look out for the next chapters in the series: