This is final blog in the Microsoft Partner Insights series.

For more chapters please visit Microsoft Partners Insights.
Contents
In this final chapter we show the results of data collected from our survey on business applications and systems. We reveal the most popular and adopted applications amongst the UK's top Microsoft Partners that assist them in the day-to-day running of their businesses, in the hope that you might find this useful to compare against your own.
---
Finance
One of the most important pieces of software with regards to the smooth day-to-day running of a business, finance and accounting systems handle everything for Microsoft Partners from employee payroll and client invoicing to expense claims and reporting to the tax man.
Top 10 Finance & Accounting Systems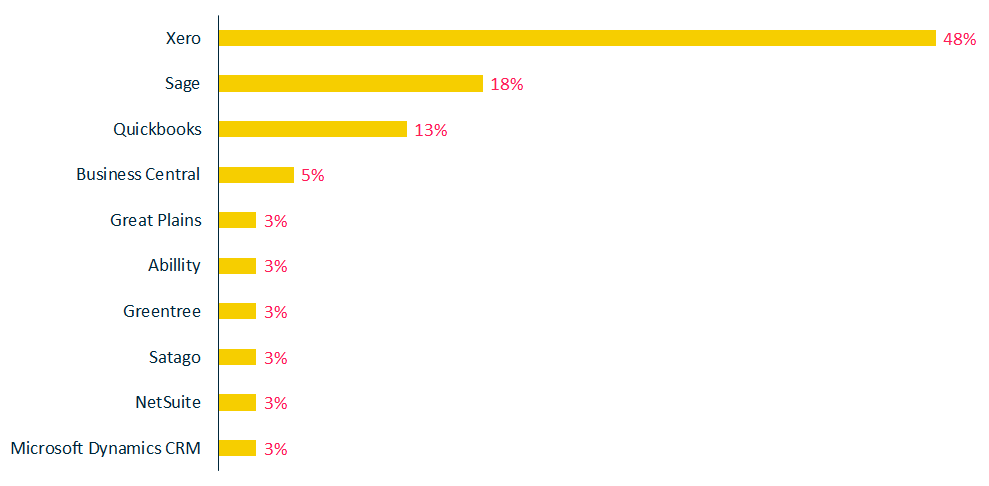 It's striking to see the market share that Xero has gained in only a short few years. Previously Sage, QuickBooks and Microsoft offerings such as Great Plains, AX or now Business Central would have topped the list.
---
Human Resources
We believe a Microsoft Partner's greatest asset is its employees. HR applications provide support from tracking of staff key performance metrics and analysis of employee engagement to payroll management and holiday/sick leave logging.
Top 10 HR Systems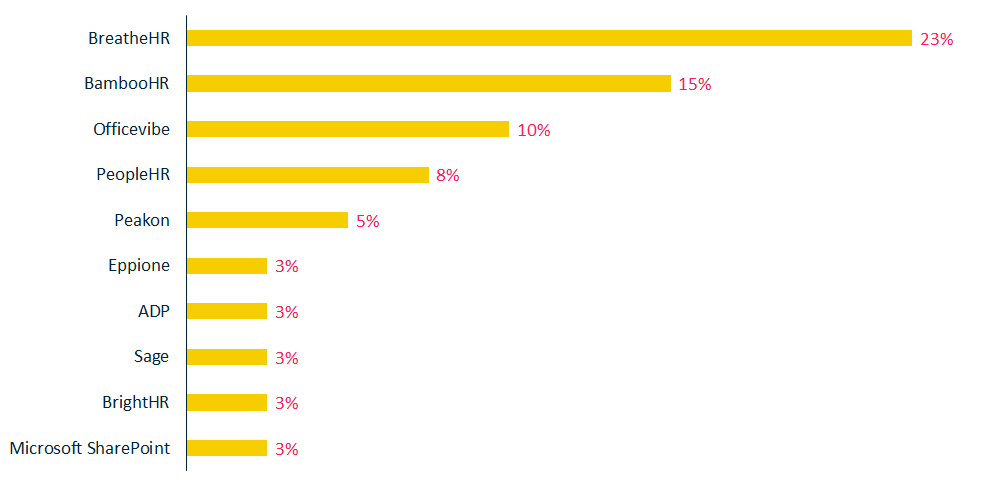 ---
Marketing
The evolution of digital marketing has brought about a deluge of new applications to support a company's marketing efforts. While there is a vast array of systems available, it is interesting to see that the majority of Microsoft Partners are partially digitally advanced in their use of them, typically only using Content Management Systems (CMS), social media content scheduling tools and email marketing tools.
Top 10 Marketing Systems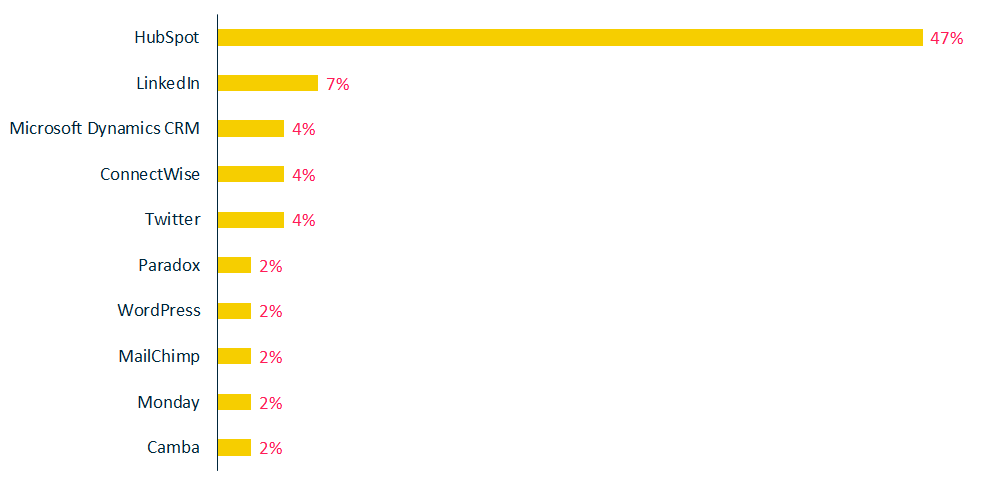 HubSpot is the clear leader in use by Microsoft Partners mainly due to its relative simplicity plus the combination of website CMS, blog management, analytics and CRM.
---
Sales
Linking your sales teams and strategy to other parts of your business is absolutely key in driving a business forward. Below are the most popular tools that assist in areas such as Client Relationship Management (CRM), lead generation, deal management, and sales forecasting.

Top 10 Sales Management Systems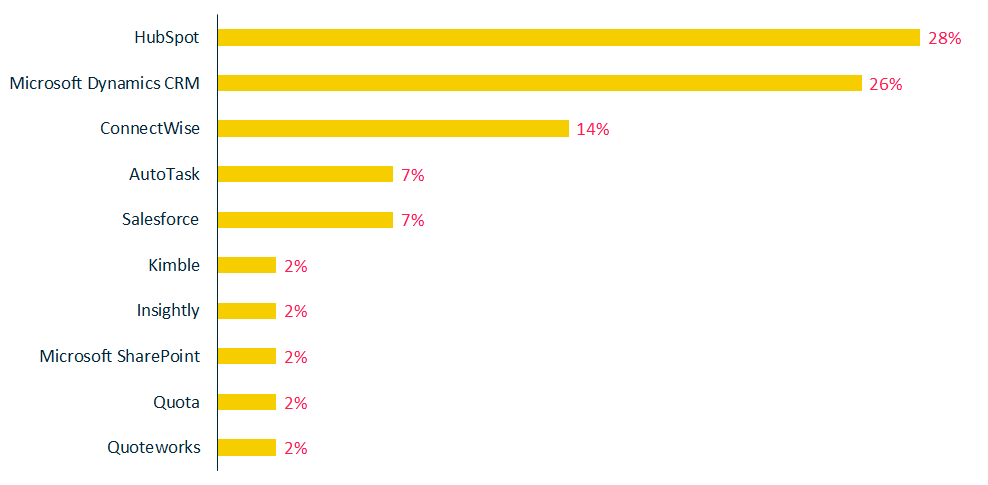 Hubspot took the top spot again, this time as the preferred CRM and sales management application. However it won't surprise most to see Microsoft Dynamics marginally behind in second place.
---
Operations
We wanted to know which operational applications Microsoft Partners trusted to handle professional services automation and functions such as customer service support and team collaboration tools. There is a broad mix of software in use as can been seen below.

Top 10 Operations Systems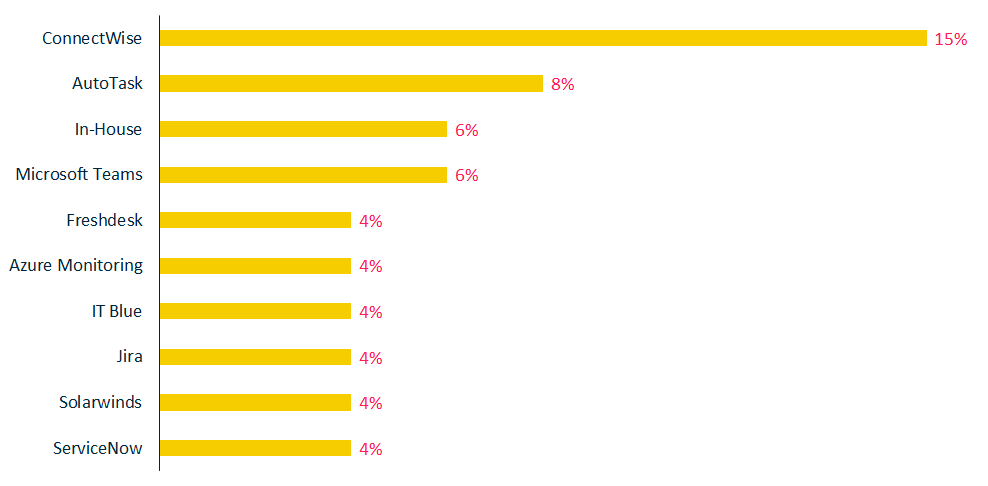 ---
Support Desk
For many MSP's this is the engine that helps power their service desk and is also the tool that can deliver operational reporting, billing and customer self-service. MSP's are increasing their reliance on good systems integration to manage their business with the ability to procure Office 365 and other licences, virtual machines, hardware and provision Azure or other Microsoft services directly from the support system.

Top 10 Support Desk Systems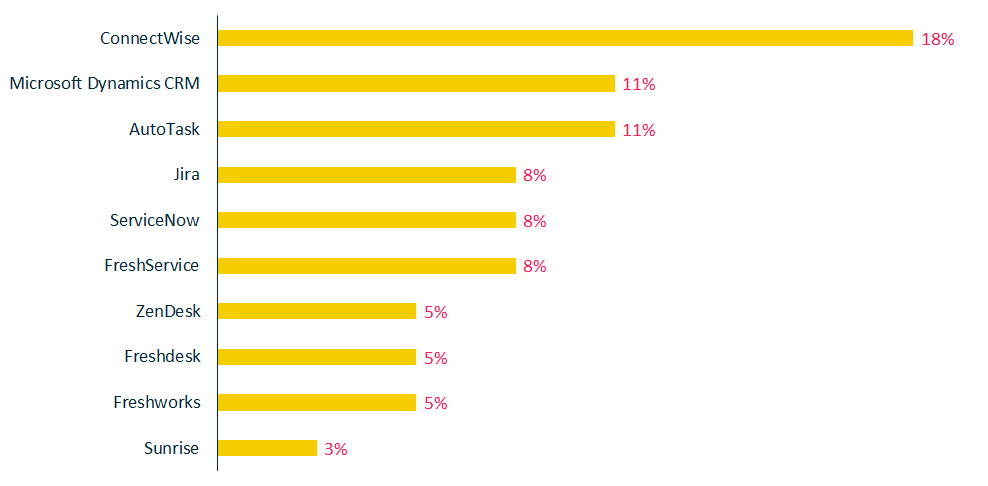 ---
Other Applications
There were many other applications that respondents felt were important tools for their business but which fell outside of the categories previously mentioned. Here we summarise the most popular. We noticed an increase in the use of tools to monitor and manage employee engagement, such as Officevibe and also the use of systems such as Customer Thermometer to gauge customer satisfaction with your services.

Top 10 Other Systems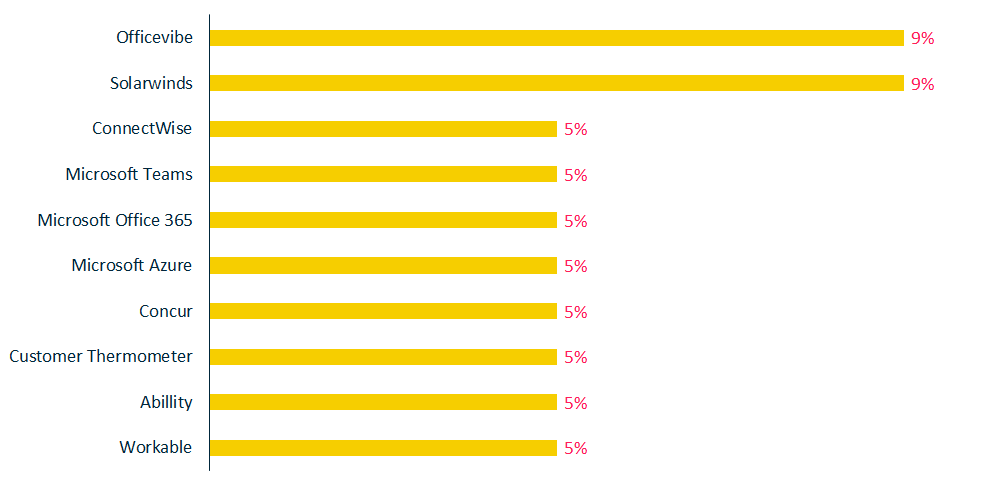 We hoped you enjoyed this series and found them useful as a benchmarking tool for your business. Look out for future blogs coming soon.

If you missed any of the previous chapters of the Microsoft Partner Insights series, don't worry, you can find them here by visiting Microsoft Partners Insights